Rogue Performance Turning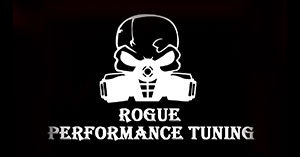 Rogue Performance Tuning is our very own ECU Performance Upgrade available for our customers. Our tooling allows us to achieve direct port programming (OBD) on most vehicles.
Rogue Performance Tuning is developed locally in South Africa, for our climate and weather conditions, allowing us to achieve great and reliable results. You will receive a noticeable increase in power and torque, at the same time of achieving great power gains, you will benefit on fuel consumption. This is achieved by various procedures when remapping an ECU, with 3 of the main procedures being boost pressure, timing, and air fuel ratios.
We are also able to offer diesel vehicle owners a DPF (Diesel Particulate Filter) Delete Flash, through this we may remove the DPF on the standard existing downpipe. Diesel Particulate Filters are extremely costly to replace or any catalytic convertor in that matter. A DPF/Catalytic Convertor being blocked up is no good news and can cause damage to your vehicle, through Rogue Performance Tuning and Rogue Performance Exhausts we are to help you with removing a DPF/Catalytic Convertor and have you back on the road with all your DPF/Catalytic Convertor issues all behind you at a minor expense.
These procedures are all done with advanced tooling that allows us to go into the vehicles ECU hassle free, in turn allowing us to leave our customers with an excellent end product.